General 4.0 Ton Duct Type AC ARGA-45FMTA
General 4.0 Ton Duct Type AC ARGA-45FMTA
Item Code: #R96rK6B :
SKU: ARGA-45FMTA Categories: Air Conditioner Tag: 4.0 Ton AC ,General 4.0 Ton AC ,General 4.0 Ton Duct Type AC ,General Duct Type AC ,General Air Conditioner
Product Details
General 4.0 Ton Duct Type AC ARGA-45FMTA is available only at Esquire Electronics Ltd. – the Sole Distributor of all the General appliances in Bangladesh. Get the original General air conditioners at the most affordable price only at Esquire Electronics and enjoy the famous Japanese quality with the promise of the best customer service in Bangladesh.
The General 4.0 Ton AC ARGA-45FMTA is a robust and reliable duct-type air conditioner. For over 30 years Esquire Electronics Ltd. has distributed the world-renowned General AC's in Bangladesh. General AC is renowned for its powerful cooling capability and durability. The ARG-60FHTA lives up to this reputation.
This 4.0-ton AC is the best solution for all your cooling needs. Be it those hot summer months or the mild temperature of spring, this AC gives you the most comfortable cooling you could ask for. And the promise of excellent service and durability of General is always there to provide you with 100% peace of mind. Buy it once… and use it without any worries for many years! That's what General AC is all about…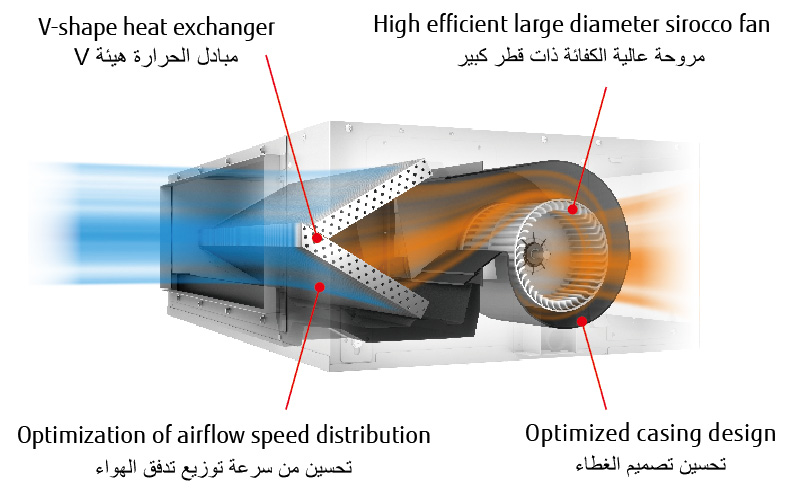 Shop now from our website and enjoy free delivery across Bangladesh. Enjoy the most affordable price with industry-leading customer service. Buy now!